Inspired from the book, "Detox the Mind" these interactive FREE online workshops will help you deal with the stress and challenges of daily life.
Mental detoxification helps in removing the blockages that prevent us from reaching our true potential and finding the happiness we deserve.
These workshops offer a step-by-step plan, engaging exercises, meditation technique, and practical tips for living a stress free, joyous, and tranquil life. 
Online Workshop Schedule
Choose your workshop 
Why is detoxifying the mind important?
In this day and age, we talk about detoxification or ridding ourselves of impurities for physical health. Yet, even after physical detoxification, we may still suffer from mental stress, anxiety, fear, depression, hopelessness, and unhappiness. How do we rid ourselves off the mental blockages that keep us from experiencing peace and happiness?
These workshops, replete with simple how-to, guide us through simple methods of mediation to replace our stress with blissful relaxation. They offer action plans and exercises that can help us focus on steps we can take to detox our mind and bathe in the nourishing peace and joy within.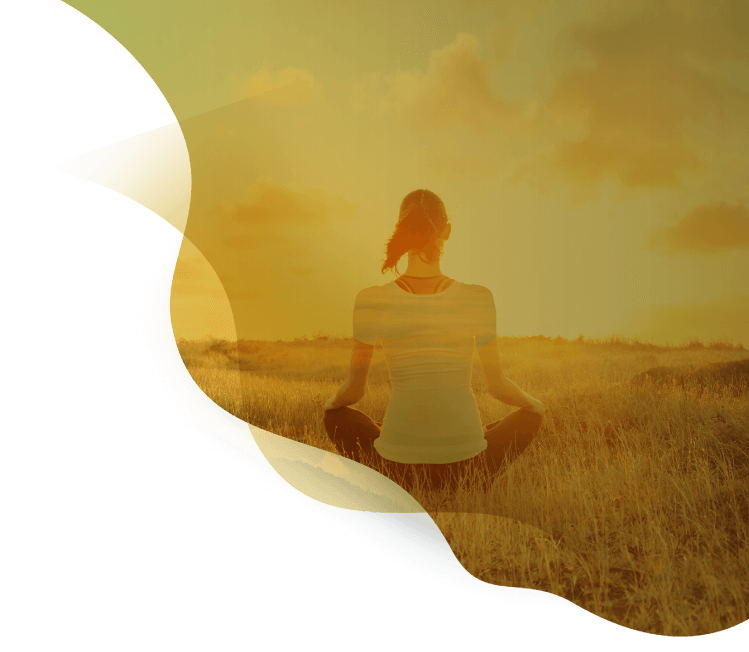 Mental detoxification helps in removing the blockages that prevent us from reaching our true potential and finding the happiness we deserve
Meditation Stories
Meditation for detoxing the mind
With a daily routine of meditation, I've noticed my threshold for stress has greatly increased. Looking at the world through the lens of meditation, situations that bothered me in the past are now taken in stride, and I can navigate the waters of life with far more equipoise.
Meditation is an important part of my daily routine, which helps me reduce stress and anxiety, especially during challenging times. I find that when I meditate in the morning, it helps me stay calmer and more peaceful throughout the day. 
Meditation is undoubtedly a key cornerstone in my life. Enhanced concentration at school, heightened performance at work, and most importantly, serenity to cope with life's ups and downs. Meditation does not solve our problems, but it gives us a whole new perspective to deal with them.
Meditation has helped my interactions with others and reduced my anxiety to become more productive at work.
Detox the Mind
Bestselling Book
Picture your life free from stress, anxiety, fear, and depression. Imagine waking up each day filled with peace and joy.
Millions have learned the secret to meditation and how to replace stress with relaxation and happiness.
Through mental detoxification, you can remove blockages that keep you from the happiness you deserve.
In this inspirational book,
Detox the Mind
, Sant Rajinder Singh gives a step-by-step plan with engaging exercises for living a joyous, tranquil life.
It is replete with practical tips, tools and a roadmap for a mental detox.
"Meditation is a process of detoxing our mind. It is the cleaning cloth to eliminate the grime that blocks our vision
"

 — Sant Rajinder Singh
ABOUT THE AUTHOR
Sant Rajinder Singh
Sant Rajinder Singh is an author and internationally recognized spiritual Master of meditation on the inner Light and Sound.  He is head or Science of Spirituality, with over 3,200 centers in fifty countries that provide a forum for people to learn meditation.
A best-selling author, his books have been translated into fifty-six languages, including Meditation as Medication for the Soul, Inner and Outer Peace through Meditation, and Building Bridges through Meditation. He holds meditation seminars, gives public lectures, and host international conferences, presenting a powerful, yet simple meditation on the inner Light and Sound to millions throughout the world.
His life has been one continuous journey of service to humanity to bring a world of peace, unity, and spiritual upliftment.
Praise for "Detox the Mind" and
Sant Rajinder Singh's Books
Sant Rajinder Singh Ji explains how peace can be created through meditation and Inner reflection.  To create inner peace, it is necessary to calm the mind, hence the importance of meditation.  
This book by Sant Rajinder Singh, replete with many delightful examples, brilliantly lights up a pathway bridging the materialistic world of science and our inner selves.
This outstanding handbook reflects Rajinder Singh's deep wisdom and realization emerging from divine love and inner fulfillment.
Sant Rajinder Singh's newest contribution, Detox the Mind, provides an individual-based strategy to improve humanity. This book empowers honest self-discovery! The challenge he sets forth and the tools provided at the individual level will improve the collective good, one person at a time.
Meditation empowers us in two spiritual arenas.  First, it leads us to inner peace and fulfillment.  Second, meditation allows us to use our talents and skills to make the world a better place to live.  Rajinder Singh elaborates on these ideas beautifully. 
Learn to Meditate
Join us for a series of six FREE interactive workshops designed to help you deal with the stress and challenges of daily life. 
Spiritual Awareness
Whether you are an experience meditator or just a beginning, these series of six classes will strengthen your technique.